E-WASTE DISMANTLING
E-waste dismantling processes at Techlogic process is a mix of reuse and recycling of electronic waste through a mix of manual and automated process, bringing about zero environmental impact and maximizing value from the process of e-waste disposal.

Dismantling process: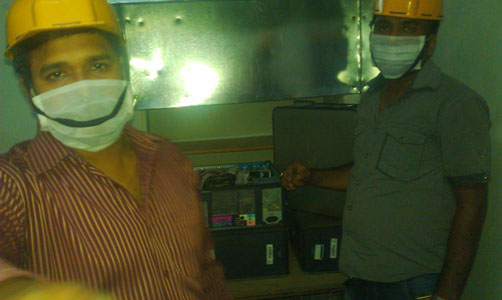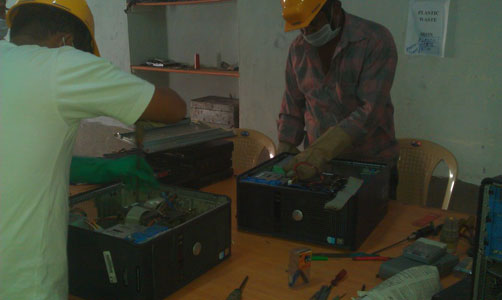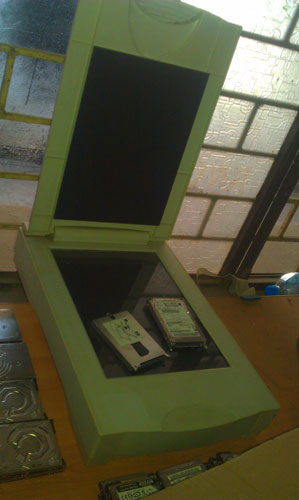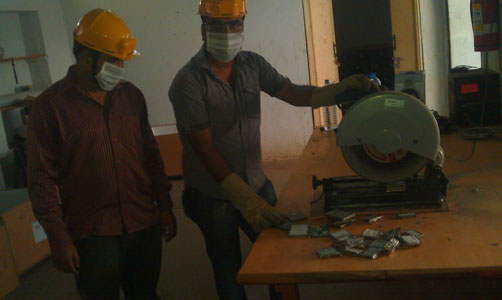 Manual dismantling is engaged in the initial processes
Sorting of reusable components from e-waste (viz., hard disk, CD-ROM / Writer / DVD ROM / DVD writer, computer mother boards, server parts, SMPS , lap top components , Storage devises like DAT, DLT, LTO's, Ultrium drives, storage libraries, NAS box, networking products like switches, routers, hubs, modems, etc.)
While dismantling plastic, iron, monitors, light weight metals, batteries, LCD displays, etc., are egregated scientifically and handed to registered recyclers authorised by KSPCB and CPCB. Before dismantling we will collect the dust through a dust collector with a bag filter.

Disposal:
The presence of hazardous elements in e-waste offers the potential of increasing the intensity of their discharge in environment due to land filling and incineration. The potential treatment disposal options based on the composition are given below:

Land filling
Incineration

Presently landfilling is done in the State after recovering useful components.